Argentina is a country with a lot to offer, from its diverse nature to its rich culture. One of Argentina's must-see destinations is its capital city, Buenos Aires, which boasts outdoor cafes, juicy steak asado, and the sultry tango.
However, one cannot talk about Argentina without mentioning its wine culture. Argentina is known for producing some of the world's best New World Wines, with their Malbec leading the way. The holy grail of Argentina's wine region is Mendoza, where Bodegas Salentein reigns supreme. The winery estate is spread over a vast plot of land at the foot of the Andes mountains, offering one of the top wine experiences in the world. It is a gathering place that celebrates the wine culture of Argentina, with an exquisite winery experience, epicurean dining, and an art gallery. Bodegas Salentein is run by Fredericke Pon, the daughter of Mijndert Pon, who is considered one of the founding fathers of the Uco Valley wine region.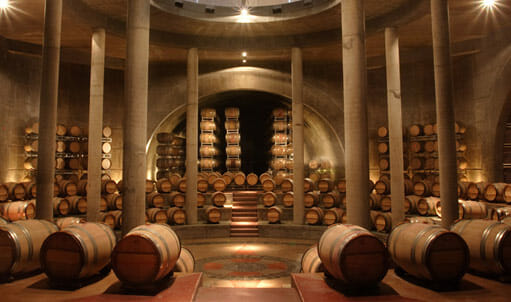 Jose "Pepe" Galante is another icon of the Argentinian wine industry and has been instrumental in elevating the quality of Argentina's wines. He is known as the father of premium Argentinian Malbec and has played a significant role in putting Argentina on the world wine map. Salentein produces a wide selection of premium wines, including its Gran Vu Blend, a blend of Malbec and Cabernet Sauvignon, and Primus, its super-premium line.
Salentein also offers more than a winery experience; it is an architectural marvel set amidst stunning vineyards. Killka, the first building of the complex, houses the cellar door, wine-tasting rooms, and fine dining restaurant. One of Killka's most intriguing areas is its art gallery, which celebrates the masters of Argentina and Dutch artists, paying homage to the owners' homeland. The winery is also an impressive space with state-of-the-art functionality, design, and one of the finest winery tour experiences in South America.
Guests can enjoy an Argentinian style fine dining experience at the restaurant, set in a contemporary space with floor-to-ceiling windows framing views of the surrounding vineyards. The menu consists of a four-course degustation of authentic Argentine fare with a contemporary twist and European preparation techniques, perfectly paired with Salentein's luxury range of wines. For those who wish to make the experience last longer, the Bodegas Salentein offers a vineyard retreat and lodge amidst old wood trees and manicured lawns surrounded by vineyards, with spacious interiors and top-notch amenities.
In summary, Argentina is not just about the Paris of the South; it is also the home of world-renowned wines, and Bodegas Salentein is the perfect destination for wine lovers and those who appreciate sophisticated architecture, art, and fine dining.
Images courtesy of Bodegas Salentein.