Venturing to the Sacromonte Landscape Hotel is a journey worth taking, as this remote retreat nestled in the wild mountains of eastern Uruguay is one of the world's most special places.
The property covers 250 acres of stunning scenery, including vineyards that produce fruit for Sacromonte wines, including their renowned Tannat. The hotel offers luxurious and private accommodations, fine dining, and top-notch service amidst the region's undulating hills, lush forests, and farmlands that stir the soul.
Edmond Borit's owner continues the family tradition of crafting fine boutique wines, paying homage to his ancestor, a viticulturist who emigrated from France to Peru. Sacromonte is Borit's magnum opus, with his craft wines now garnering worldwide acclaim.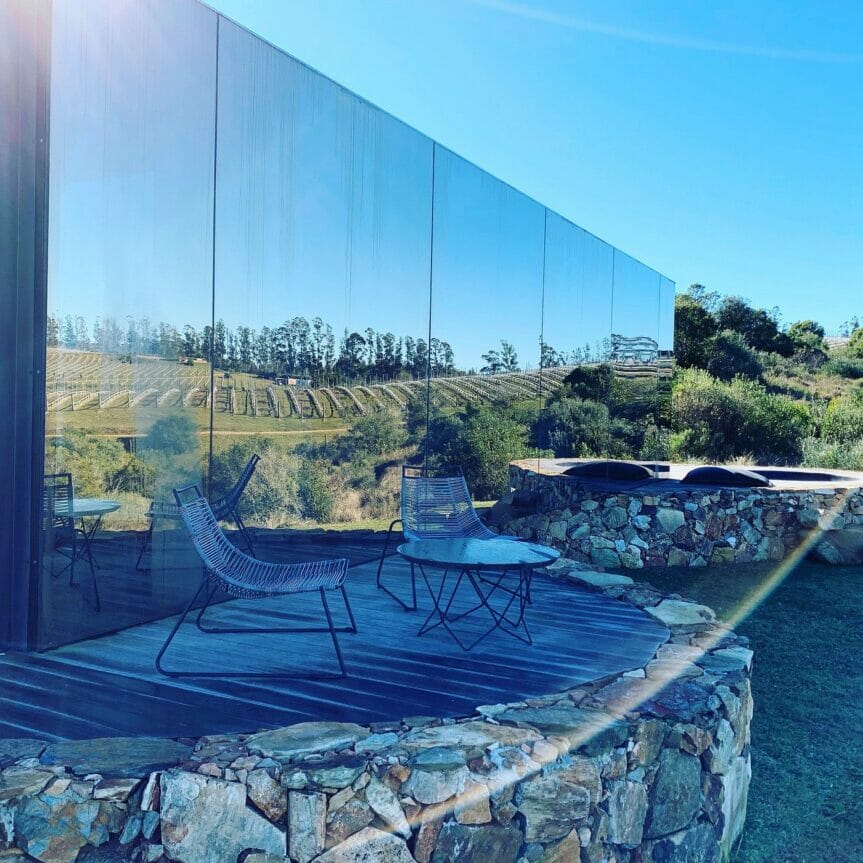 The property features four stand-alone cabins built sustainably to blend seamlessly with the landscape, offering different idyllic pond views, vineyards, or mountains. The cabins are posh and sleek with a distinctly clean Scandinavian minimalist décor. Each has a wooden outdoor deck with a steamy whirlpool bath set at a balmy 80 degrees, offering the perfect place for a glass of wine under the stars.
The restaurant is set high upon a bluff overlooking the vineyards and surrounding sierras, focusing on farm-to-table cuisine prepared by their talented chef. The delicate dining dishes are flawlessly paired with Sacromonte's craft wines, making it the ideal setting to enjoy them.
The Sacromonte Landscape Hotel is truly an idyllic retreat, with fabulous scenery amongst the vines and mountains, luxurious and private accommodations, fine dining, and top-notch service that offer an unparalleled experience.
Images via Trip Advisor