The boutique Hotel Joaquin, located mere steps from the iconic Shaw's Cove in Laguna Beach, offers guests an exclusive and intimate experience with just 22 unique rooms decorated in a chic and stylish 1950s Southern California aesthetic.
The hotel's theme centers around a concept of quiet luxury, with plush king-size beds, hand-painted tiles, imported marble vanities, and vintage pieces and artworks, all set amidst soothing and natural tones and materials. Guests can enjoy complimentary tea or coffee delivered to their rooms every morning, relax with a weekly yoga session held on the garden deck, and indulge in a delicious breakfast of French toast, rawnola, or sausage and eggs and fresh squeezed juice – all on the house!
With names like Ciel, Jardin, Citron, and Soleil, the enchanting rooms are bright and airy, some with private patios or balconies and views overlooking the pool, garden, mountains, or ocean. La Vue, the only room offering a giant picture window to capture a beautiful view of the sunset, even has its own private Juliette balcony where you can see Catalina Island on a clear day. And if you're in the mood for some music, peruse the hotel's classic vinyl album library in your room and select one of the 450 albums in their collection to help set the mood for your dream-worthy stay.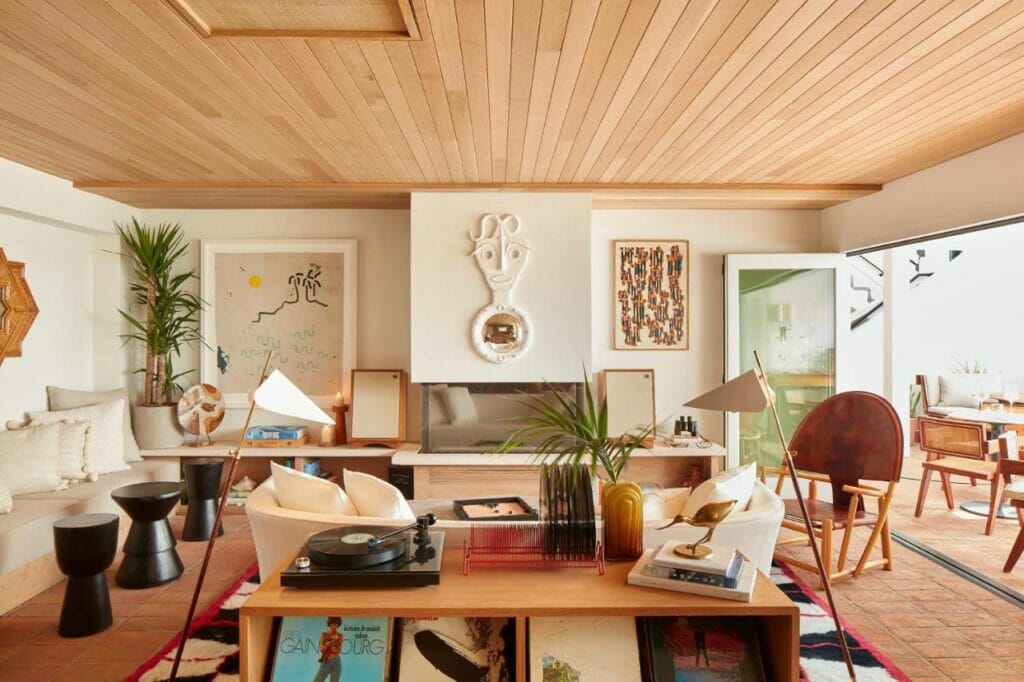 Laguna Beach is far from being a sleepy beach town, full of plenty of quaint shops, cafes, restaurants, galleries, biking, and hiking trails to discover. Take advantage of the 20,000 acres of protected wilderness by hiking at one of the many parks, such as Laguna Coast Wilderness Park, Crystal Cove State Park, or Aliso and Wood Canyons Wilderness Park. Before heading out for a day of adventure, stop by the hotel's own Adventure Outpost to stock up on surfboards, city bikes, hiking and snorkeling gear, and plenty of beach toys for a fun-filled day.
The hotel's pool and pool deck are just steps away from the guest rooms, while Shaw's Cove, a two-minute walk from the hotel, offers the perfect spot for snorkeling, kayaking, and exploring tide pools. And if you're not in the mood for beach activities, immerse yourself in a night in by enjoying the casual meeting spaces of The Living Room and adjoining bar, which open out to the deck so that you can enjoy nature while borrowing a book, playing a game of backgammon, or sipping on one of the signature cocktails from The Bar at Saline. Prepare to relax, regenerate, and reconnect with yourself or loved ones with a stay at Hotel Joaquin.